Ho Chi Minh City Securities Corporation (HSC, stock code HCM – HOSE) announced Q1.2022 business performance with profit before tax of VND 354 billion.
End of Q1.2022, HSC's revenue reached VND 854 billion, an increase of 13.6% compared to the same period last year.
Margin lending grew strongly by 68% over the same period last year, reaching VND 373 billion and continued to be the largest contributor to total revenue (43%).
Brokerage revenue achieved VND 283 billion, slightly decreased 4% compared to Q1.2021 and accounted for 33% of HSC's total revenue.
Proprietary investment revenue reached VND 187 billion, decreased 7% compared to Q1.2021.
Revenue from corporate financial advisory recorded VND4,5 billion, decreased 72% y-o-y. However, due to the timing of revenue recognition, the reported revenue in accounting period usually does not fully reflect corporate financial advisory business performance.
As a result, profit before tax reached VND 354 billion, a slight decrease of 12% compared to the same period in Q1.2021.
The return on equity (ROE) ratios achieved 3.8%, Earning per share (EPS) achieved VND 618.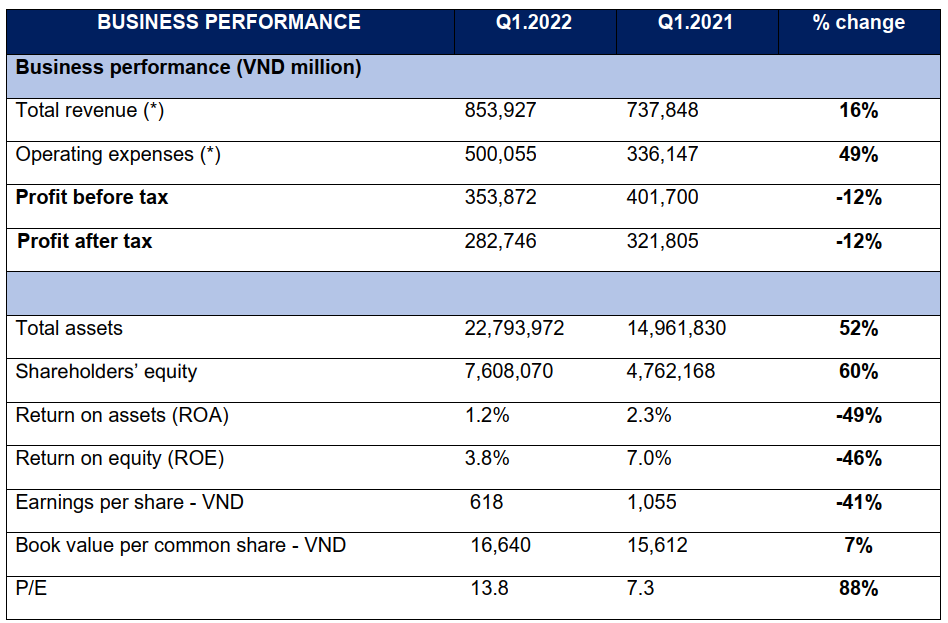 (*) Revenue and expenses of the 2 periods are recorded to reduce the losses of proprietary investment activities for comparison purposes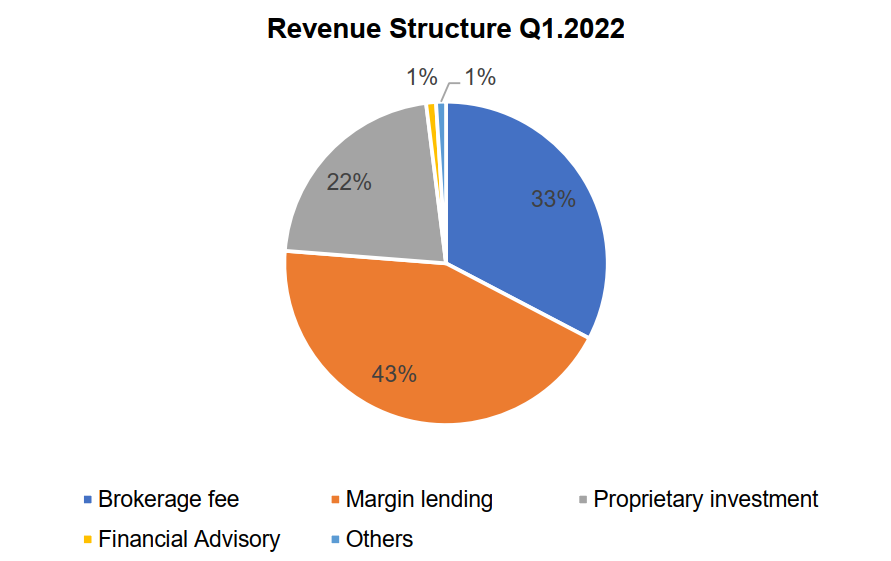 Please access here for Q1.2022 Financial Statements