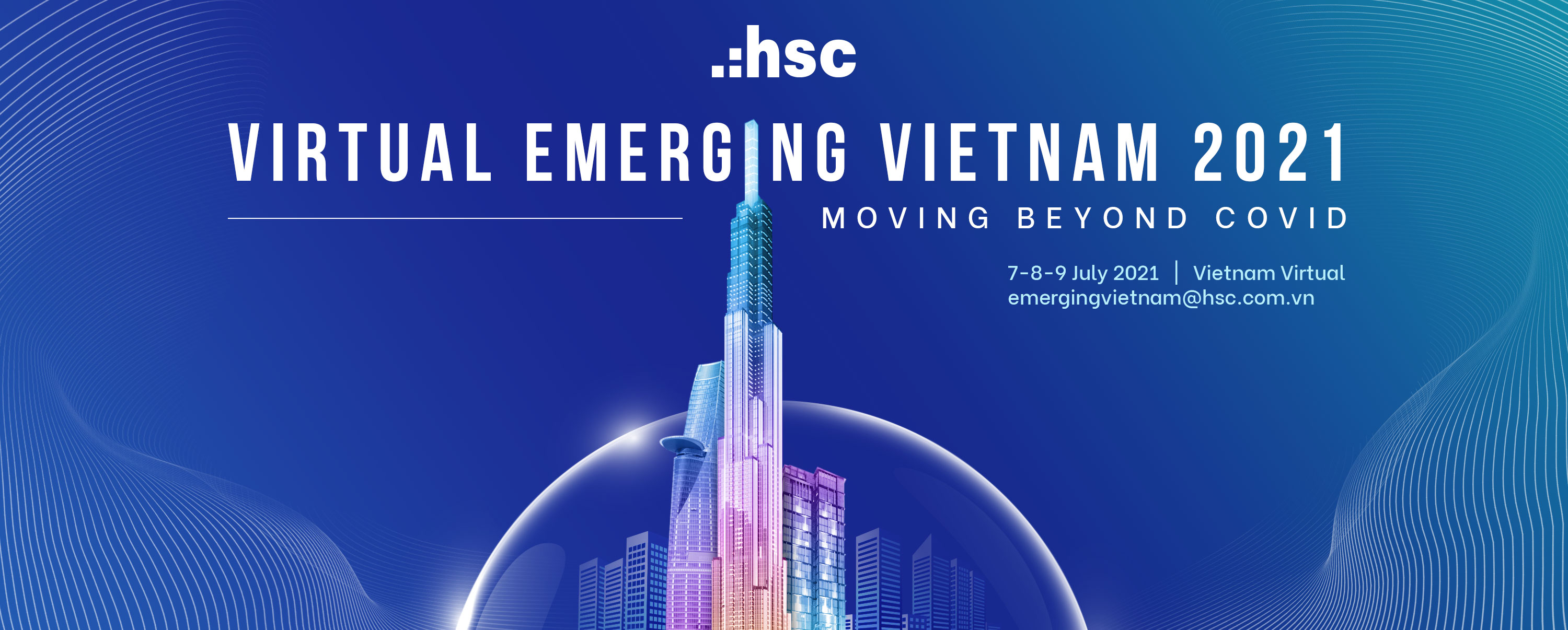 In July 2021, Vietnam faces the 4th wave of covid which is more complicated and affected than ever. Since the pandemic broke out again, HSC has always actively contributed and accompanied Government to minimize the consequences, at the same time, implemented a series of improvements in corporate governance to ensure business efficiency HSC aims to complete the dual plan of disease prevention and economic development set out by the Government. Specifically, HSC promptly digitizes all services, individual clients can fully access to HSC online trading platform at home with a few simple steps.
For institutional clients, recognizing the increasing importance of this client segment in the future, in addition to making constant efforts to provide client with world-class service, HSC is also proactive in connecting domestic and international investors to potential businesses and companies. The annual Emerging Vietnam event organized by HSC is always one of the most anticipated events in the financial securities market. In 2021, despite the complicated situation of Covid-19 pandemic, the Emerging Vietnam event was held in the form of virtual seminars, discussion sessions and online meetings, throughout 3 days: 7-8-9 July 2021. The event had the presence of 33 leading enterprises in Vietnam, attracted more than 300 investors from 14 different countries.
With 16 keynote presentations and 82 group meetings, as well as one- on - one meetings between investors and leading companies on hot issues: the economy in context of Covid-19 pandemic, businesses' responses and development prospects, the Emerging Vietnam 2021 is highly appreciated by the amount of useful, innovative and practical information for investors. The forum has also considered as event that offers an unparalleled opportunity to investment professionals across the globe to explore investment opportunities with leading Vietnamese corporations.
The successful organization of the Emerging Vietnam 2021 event is a testament to HSC's efforts to maintain excellent and adaptability service continuity to clients during difficult times.