On May 6th, 2022, employees at HSC Hanoi arranged with the company's IT department for several hundred computers to be repaired and donated to local schools in Kien Xuong district, Thai Binh province.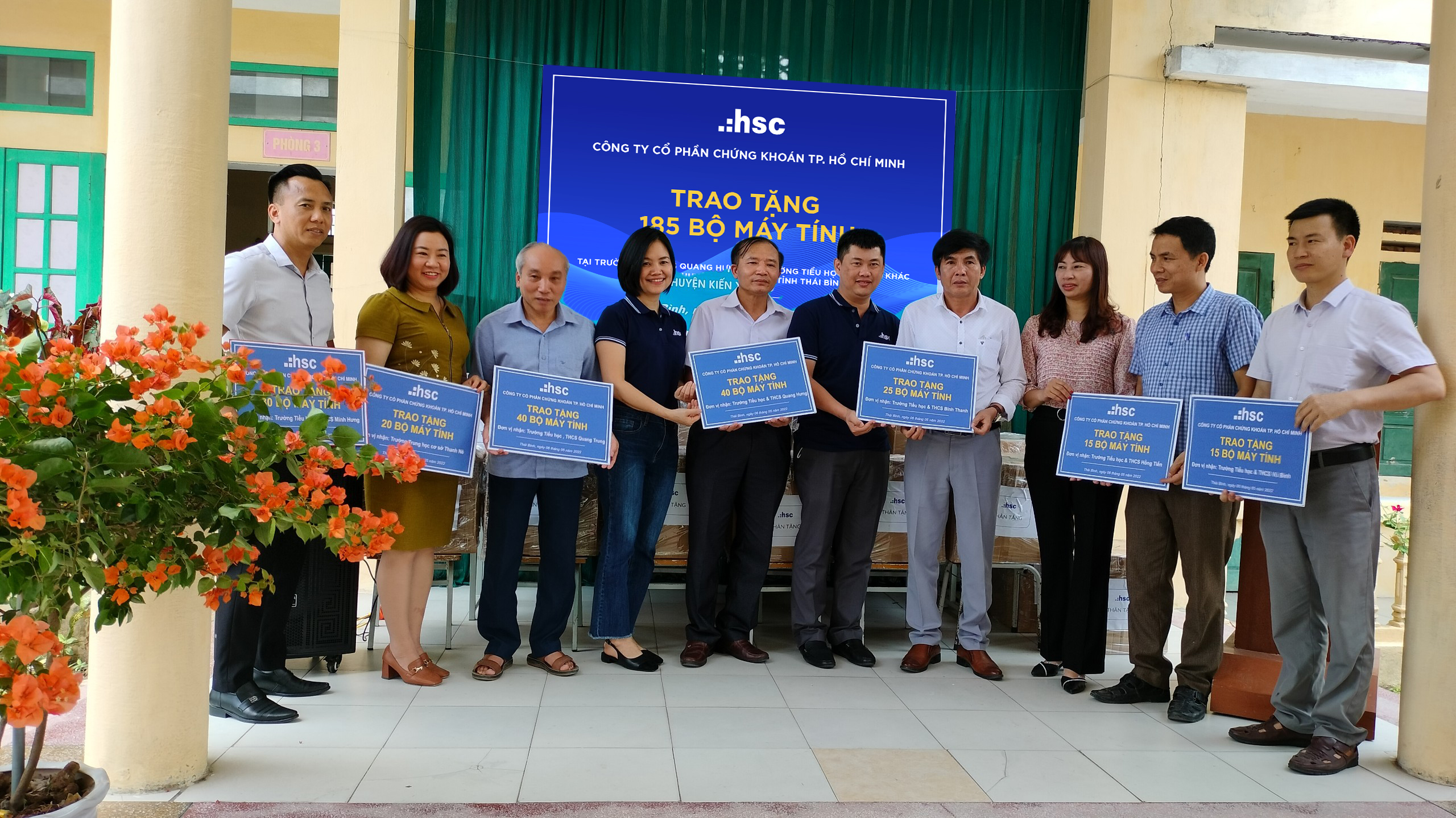 This is a series of used computers but remain fully functional, which have been repaired and upgraded by HSC's IT department to suit the needs of elementary and secondary school students. Now they can have the opportunity to better learn the computer science at school and to discover the world of information, especially in difficult times post pandemic.
The 185 used computers HP Pro 2000 MT (Pentium Duo Core, 2GB, 256GB HDD, DVD-ROM), are being distributed to:
The elementary & secondary school Quang Hung
The secondary school Thanh Ne
The elementary & secondary school Minh Hung
The elementary & secondary school Quang Trung
The elementary & secondary school Binh Thanh
The elementary & secondary school Hong Tien
The elementary & secondary school Vu Binh
We always need more problem solvers. And we started thinking, there must be businesses in our community who have unused computers. And instead of recycling them, these computers could be repaired to help tackle the digital devices for schools and pupils in need.
Not only can HSC staff contribute to good causes, but we'll also gain valuable skills, experience, confidence and a sense of purpose and fulfilment that will drive engagement – making them better employees. It can inspire our workforce as a whole and become stronger brand advocates for HSC.
"Looking at the happy faces of the principals and other teachers, the excitement reflected in the eyes of the little students when it was announced that the computer room of each school would soon be equipped with 15 more. - 40 sets of new computers, which means that each of them will be able to use 1 computer instead of the 5-10 of you sharing one previously, our hearts are filled with indescribable emotions, like a pure great happiness. On the way back, amidst the immense aroma of blooming rice fields, with a heart full of happiness, we hope that the Company will continue to maintain CSR activities so that HSCers can have more compassionate activities like this." - Confessions of Ms. Nguyen Bich Hanh, a staff volunteer at the event.
At HSC, we can be part of the solution in better lives, creating greater financial wellness and sustainable growth.