With the aim of "100 years of cultivating people", HSC has made ceaseless efforts to support and cooperate with educational organization, NGOs and non-profit organizations to organize young talent incubation programs for the next generations of leaders, to support training activities and create opportunities for practical experience in a professional working environment.
Participating in and giving financial support to the 15th FESE organized by UEL. This is an academic program that is both detailed and comprehensive, with new, complete and creative content attracting a majority of student investors nationwide.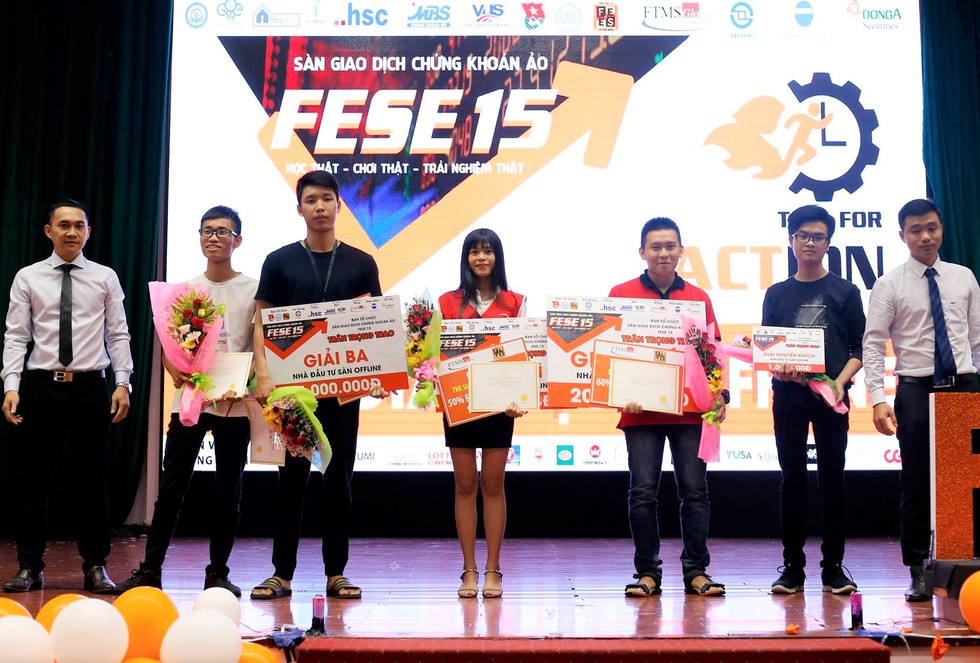 HSC has accompanied and supported FESE for many years and recruited many generations of students from this program, with many of them now holding important positions at HSC. In 2018, HSC continued to be a strategic sponsor of FESE to the tune of VND 200 million including cash, scholarships, recruitment and training programs for students. At the same time, HSC and UEL signed a MOU on strategic cooperation to open opportunities for young students to participate in the securities market in the future, and to tighten connectivity between companies and schools to enhance quality of human resources.